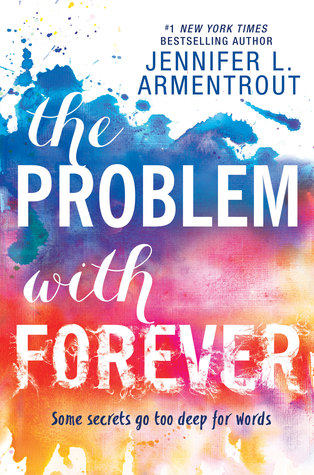 published: 2016
pages: 474
isbn: 978-0-373-21205-7
read from: didn't finish
rating: 1) didnt care for it 2) liked it 3) LOVED IT
Growing up, Mallory Dodge learned that the best way to survive was to say nothing. And even though it's been four years since her nightmare ended, she's beginning to worry that the fear that holds her back will last a lifetime. Now, after years of homeschooling, Mallory must face a new milestone—spending her senior year at a public high school. But she never imagined she'd run into Rider Stark, the friend and protector she hasn't seen since childhood, on her very first day.

It doesn't take long for Mallory to realize that the connection she shared with Rider never really faded. Yet soon it becomes apparent that she's not the only one grappling with lingering scars from the past. And as she watches Rider's life spiral out of control, Mallory must make a choice between staying silent and speaking out—for the people she loves, the life she wants and the truths that need to be heard.
SPOILERS
none really. i didn't read the entire book. i didnt make it to page 100.
MY RAMBLINGS
(just thoughts on the book itself)
the cover is what drew me to this book. id seen it all over instagram and it got rave reviews. and when i found it at my library i just had too!!!!
this was actually the first book i wanted to read but this one pulled me away.
i started reading in on the 23 of July and i should have been finished by now but i couldn't. i couldn't get into it.
it didn't hold my attention. id read it at work during lunch if i felt like it (rarely) but it didn't hold my attention to continue it.
what i do know is that Mouse (i cant even remember her name and i know its in the synopsis) was in an abusive foster home with River.
i know she was in an accident but i don't know what caused it.
i made it to page 89 before i decided fuck it and skipped ahead to a random page.
to land on a page where her and river are about to hook up but don't.
to skip to another page to find out that Jayden was killed and something about a funeral.
to skip to another page where she stands up in front of her speech class to another page where River gives her a book. to only end up jumping to the epilogue and even then still skipping to the very last sentence.
i don't feel guilty for skipping this book. it just wasn't for me.
I'm sad because i really wanted to love it but i just didn't.
if anyone has read it out there, please give me the in between!
i wouldn't mind a run down, i just don't want to waste time putting in work for a book that doesn't appeal to me.
ALSO!, i should note that when i did skip to the speech part, her speech did make me tear up.
so its not that's its bad, its just that its not for me.
thanks for reading!